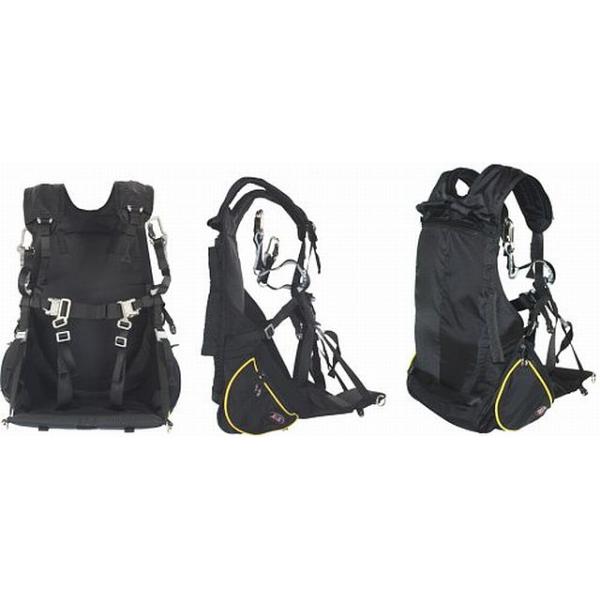 Paramotor Harness Low Point
Price: $495.00
Product Code: Paramotor Harness Low Point
Product Status: back order
---
---
Paramotor Harness SOL caractheristics for connection at the low point:
· Space for reserve paraglider system connection;
· Two side pockets;
· Seat angle adjustment Trimers;
· Stuffed back protector;
· Safety Bridle for connection harness/paraglider;
· Speed pulley;
· Chest strip;
· Finishing in V;
· Fast buckles;
· Elastic support for speed;
· Space for foot stirrup connection;
· 25mm foam seat;
· Guide for reserve paraglider bridles;


Fabric:
· Nylon Rip stop
Buckles and hardware:
· Australpin
· ISR
· National Molding
Straps:
· Poltex - Poliamida and Poliester high density
Finishing:
· Neoprene
· Zíper YKK


M, L and XL


M - 2.8 kg,
L - 3.0 kg,
XL - 3.2 kg.
This is just a reference table. It can not be used as exclusive resource for size decision. Consult your dealer.